Finding the Right Custom Home Builder
Finding the right custom home builder can be a stressful process. For most, it takes years of planning, saving, and hard work just to get to the point where you're ready to take the leap.  We are SHELTER Custom-Built Living, a luxury custom home builder located on Daniel Island, South Carolina. We would like to offer some advice on how to find the right custom home builder for you.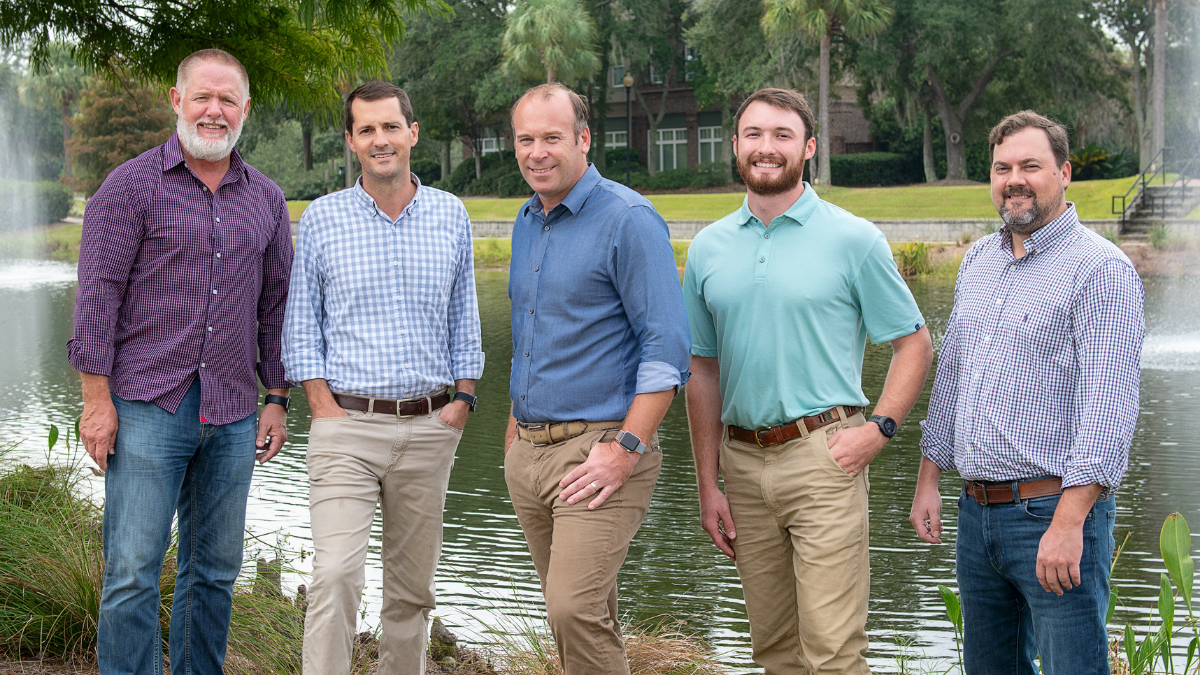 Where to Build
Location, location, location. You've heard it a million times before, but deciding on where you want to build is a critical first step in finding the right custom home builder for your dream house. Since SHELTER is a custom home builder on Daniel Island, we often work with clients just moving down or around in the Charleston area. Doing your research on the area can tell you a lot about market trends for custom home building which is critical to know when deciding whether or not to build. Luckily for us, along with other custom home builders in Charleston SC, market projections for building in the area are on the rise!
Do Your Research the Right Way
Sifting through the sea of information that's available for custom home builders can be an endless process, so let's simplify. Right off the bat you can review a custom home builder's website, Instagram, Facebook, and other social media platforms to get a feel for how they operate and the quality of work they create. Next, take a look at what former clients are saying. Most credible luxury home builders or custom home builders will have a Houzz profile that includes client reviews and examples of their work.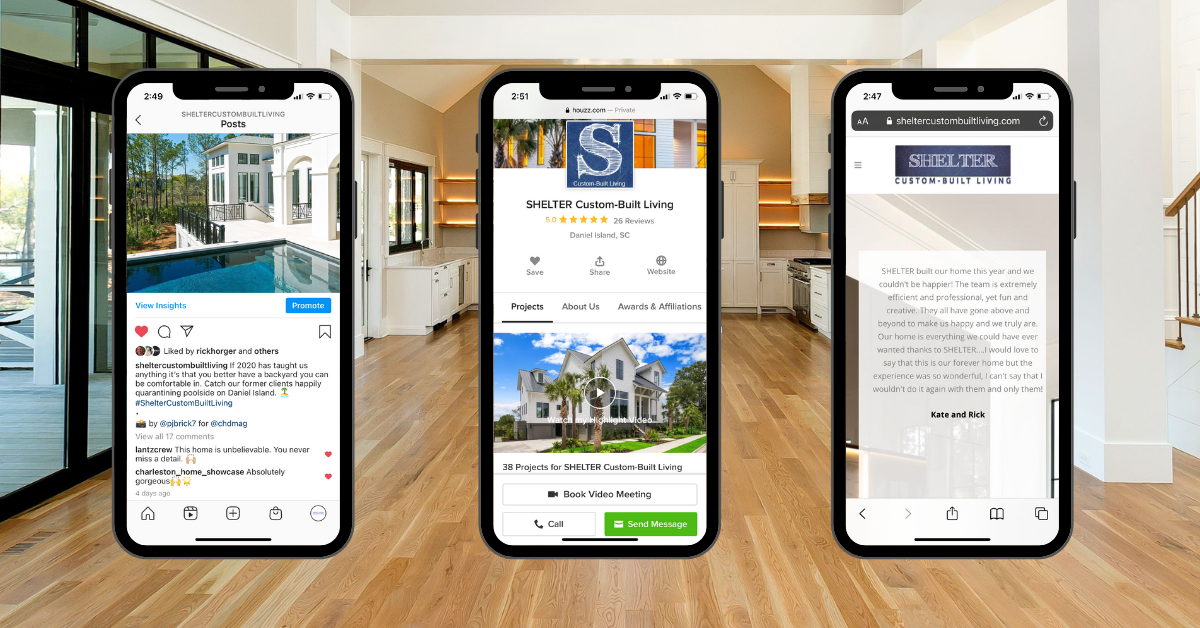 Trust Your Gut
If a custom home builder doesn't seem to have what you're looking for, trust your gut. At SHELTER, we pride ourselves in being honest from day one. If we aren't the right fit for the home you have in mind, we will be straightforward and honest with you. The luxury home building industry can be filled with "yes men/women" who will promise the quickest time frame, the cheapest budget options, and a stress free experience. Though all that might sound ideal at first, months later you might find yourself stretching your head as to why you're months late on building, over budget, and losing sleep wondering what is happening with your dream house. 
When in Doubt, Reach Out
At SHELTER we know how important choosing the right custom home builder is. If you are doubting whether or not a builder is right for you, we suggest reaching out to them! It might be the right fit, or it might not be. But regardless you are walking away with more knowledge needed to achieve your goal of having the custom home of your dreams. Best of luck and happy custom home builder hunting!