A Custom Home Like No Other
A home can be our place of refuge during difficult times. Where we celebrate. Where we gather– and gather our strength. Homes can keep families together. At SHELTER, we appreciate the power of a well-built, beautiful home. 
It's been over two years since SHELTER first heard of a local family in need of help. A working mother of six had her world turned upside down when her son had a brain aneurysm that kept him hospitalized for months.
Spending most of her time with her recovering son in the hospital, she soon lost her jobs. As the medical bills piled up, she also lost her family's home.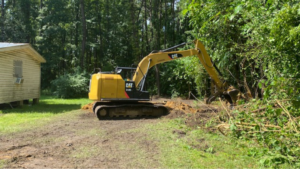 Building A Home for a Family In Need
Homeless, the family had to get creative to find places to lay their heads at night.
However, it was discovered the family was the recipient of heirs' property in Cainhoy, SC. Property that could be built on. SHELTER decided that we would build this family the home they deserve, free of charge to them. 
With the help of our amazing trade partners, we were able to gather the resources needed to build them a home that will provide this beautiful family a place to live.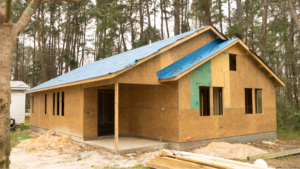 Project Progress
After months of obstacles to get the building processes started, we are happy to announce the build is well underway.
For information on how you can contribute to this project, please contact Mary Nemeth at Mary_e_nemeth@hotmail.com